Control Tower Page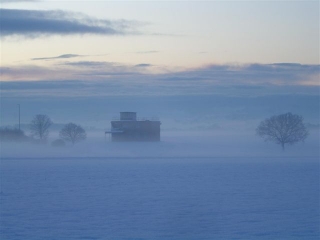 Taken by John Taylor 2009
The Control Tower Museum.
The tower had been left to deteriorate up until 2000 when it was then decided it should be brought back to its former glory.
Over the past few years, with the help from Volunteers, it has been set out to resemble how it looked when the Americans were stationed within its walls.
With the help of Veterans who worked in the Tower, the rooms have been recreated with the same colours on the walls and the same usage of the rooms with the exception of the one at the top of the stairs.
This room would have been yet another office but it was felt, it would be more informative to re-create a typical RAF plotting room such as those used in the Battle of Britain in controlling the spitfires and hurricane fighters.