Miscellaneous Vehicles
Bofors gun 1946
Arrived at Debach in a very sad condition. It has under gone a major restoration during the summer of 2010. There are a few more missing parts to find.
A bofors gun is a 40 mm anti-aircraft gun and was manufactured in large numbers during World War II.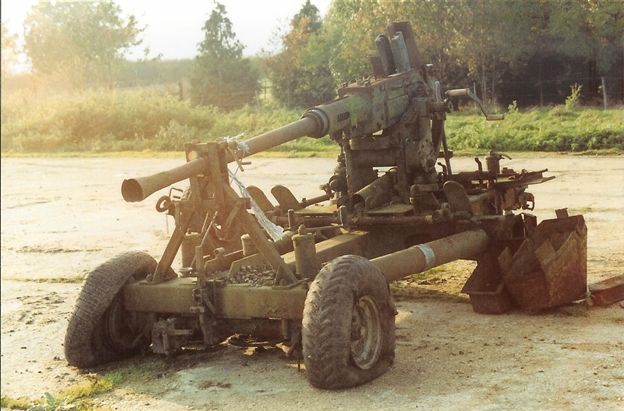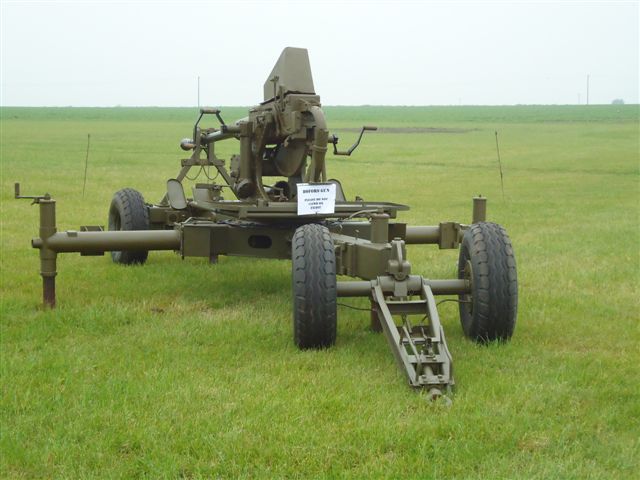 September 2015 - the Boys couldn't resisit playing on the completed Bofors gun.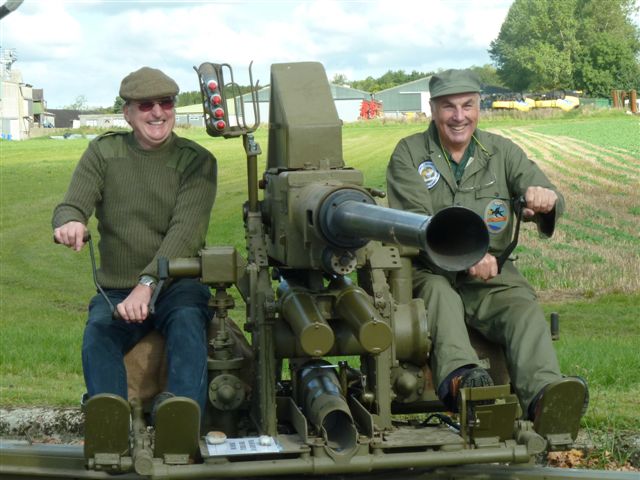 3 Bomb trolleys – carrying 500 lbs bombs
The bombs were made at Debach out of solid concrete each one weighing approximately 500 lbs. There are twelve of these and that would be a full bomb load for a B17 Flying Fortress.
Two of the trolleys were rescued from a scrap yard in Diss and the third one was donated to Debach by the Ipswich Transport Museum. Plans are being made to restore these trolleys at a later date.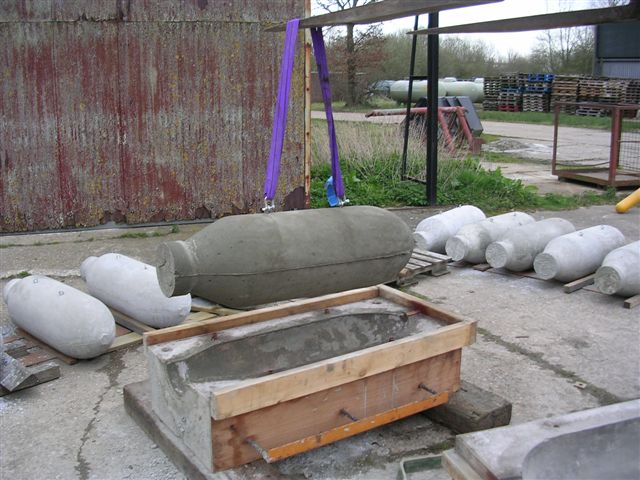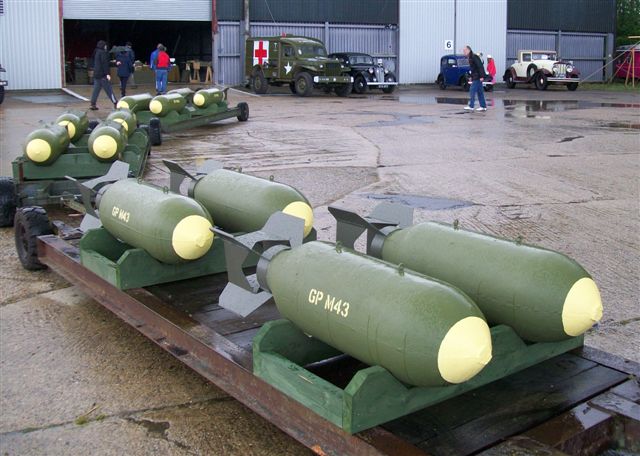 PE-95-(2) 10KVA "Jeep Generator"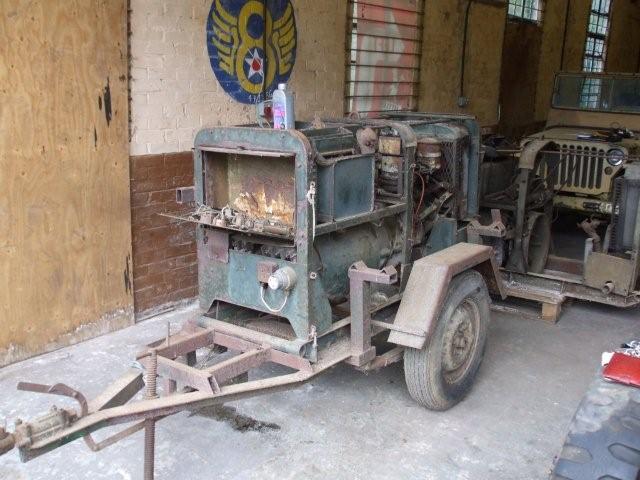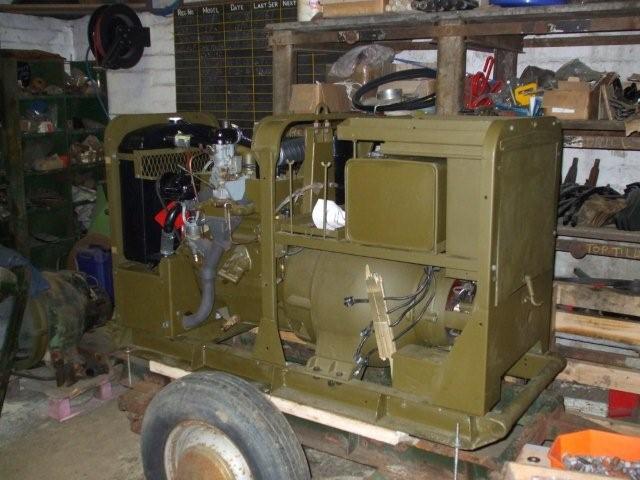 Produced from 1944 the unit is powered by a standard Willy's MB petrol engine and although little used in WWII they were extensively used in later conflicts.
We have found evidence of a PE-95 being used at Debach in conjunction with the "Buncher Beacon" which was used when the aircraft were assembling prior to a mission
Commonly seen alongside field hospitals (such as M.A.S.H. units in the Korean war) or communications centres, where mains power was required but not available by any other means.
Purchased about 8 years ago and stored in a shed, we have recently been restoring one of these 120v/240v generators.
It actually started life as 2 generators, one almost complete but in a poor state and the other missing the engine and several ancillary items but in slightly better condition, the best parts being taken from each to produce a fully operating unit. A complete strip down and rebuild of the engine , generator and chassis has been undertaken, with repairs being made as required. The generator has been fully tested on load and is now another of our "working" exhibits.
We are currently looking for a suitable "load" for the generator, so if you have any ideas please contact us and let us know.

Control caravan 2002
This control caravan was made at Debach,Airfield by volunteers, using a period trailer and painted up in the black and white squares. It was fitted with a nose cone from a B17 to provide its observation post. It is currently being repainted – Autumn 2010.
Debach had a control caravan during World War II which would have be parked near the threshold of the active runway. This control caravan was in communication with the control tower via a telephone line. As planes approached from a bombing mission a controller would observe the condition of the aircraft such as whether the wheels were down etc. This information would relayed back to the tower or the aircraft to make for a safer landing. Red flares would be fired to alert the pilot of any danger that might affect a safe landing.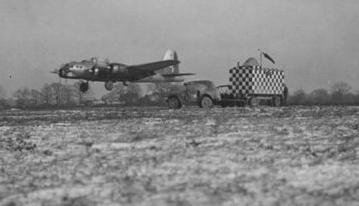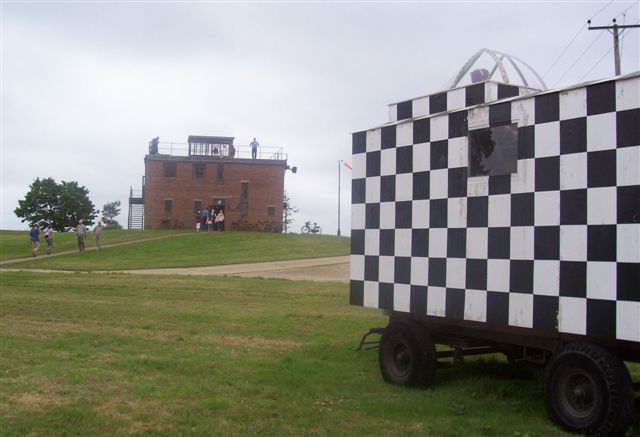 1944 ............................................................ 2003

Queen Mary Trailer – towed by a Bedford/Crossley or Commer truck. The trailer was used to recover crashed aircraft. Our trailer has recently been sold.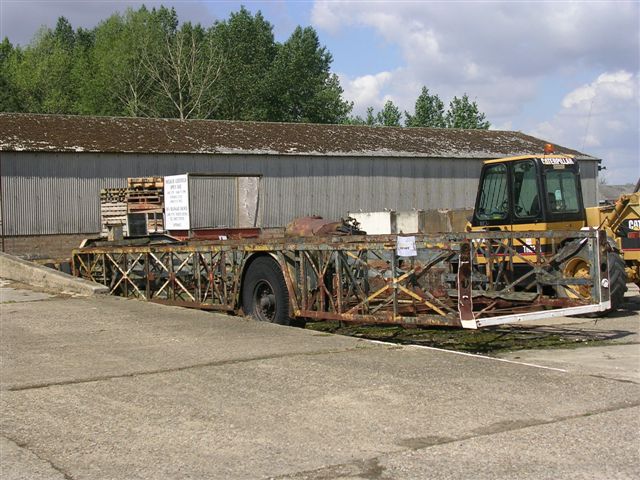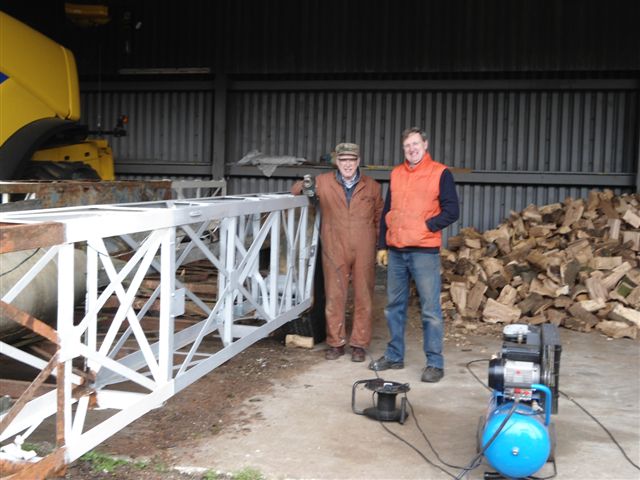 Queen Mary 2 - built on an original Queen Mary trailer chassis, recently retrieved from a neighbour's back garden is the 'new' Queen Mary. It is our intention to use this to display some of our archive materials.
Now ready for the beginning of the 2015 season, the Queen Mary taking shape. Below shows outside and the interior.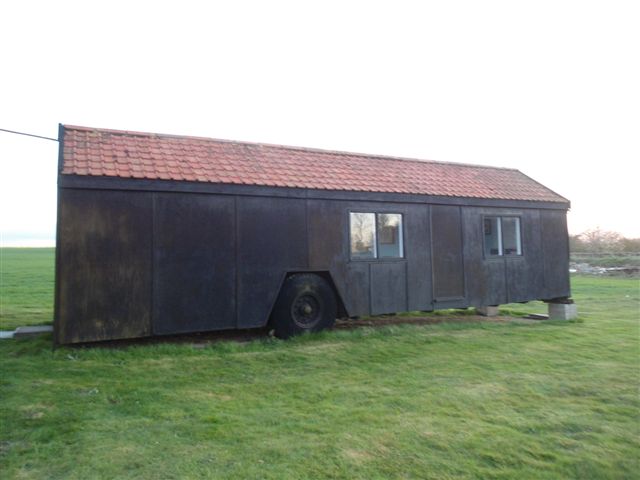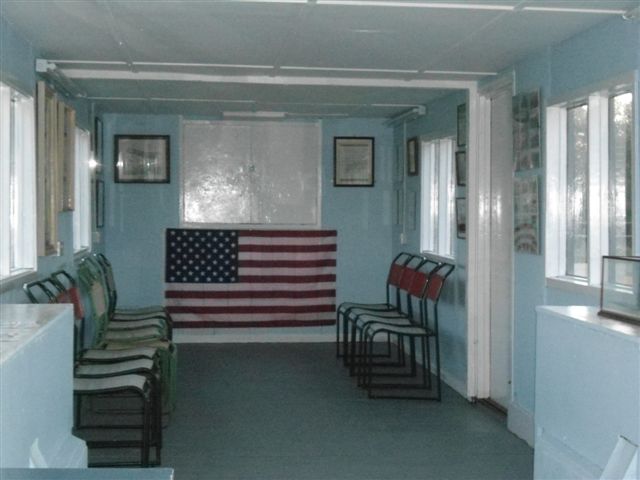 Maxson M45 Quad Gun Turret.
This Quad Gun Turret carries 4 x 50 calibre machine guns. Knicknamed by the American Forces as "the meat grinder". It was purchased by Richard Taylor in September 2016 at the Troostwijk Auction from the BAIV collection in the Netherlands.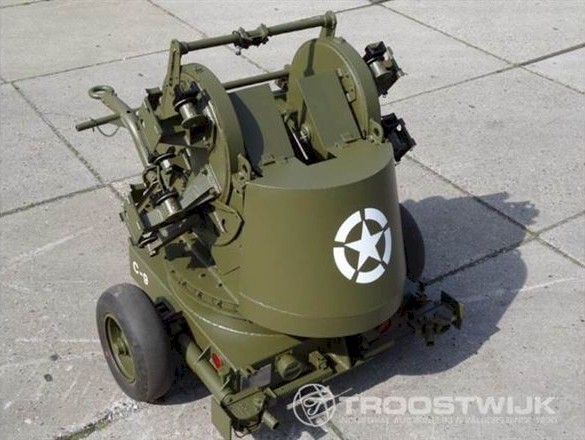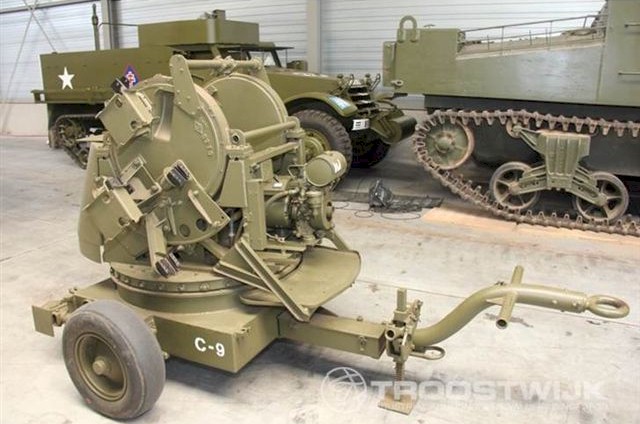 The Maxson turret quad gun turret has now been fitted with 50 calibre machine guns.