History
Building the Airfield
The 820th Engineer Battalion started the building of Debach in September, 1942. 'A' Company was working on paving a runway. 'B' Company was building huts and creating living sites. 'C' Company was gouging drains and clearing timber for future runway construction. They went on to other duties at different stations but came back at a later date to work in other assorted areas. The Headquarters Company were specialists in many technical and mechanical jobs so were split up into a dozen groups and went wherever they were needed.
In May 1943 the 820th Battalion was replaced by the 923rd Aviation Regiment. The 923rd consisted of the 829th and 847th Engineer Battalions. Although the Officers were white, the enlisted men of the 923rd were black Americans, this caused something of a culture shock in the surrounding areas. However, they were very soon accepted by the locals.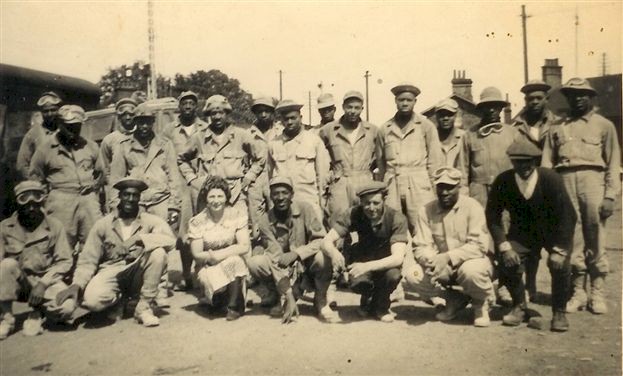 Many of the local pubs played a big part in the social lives of the men who came here to build the airfield and they often entertained the locals with stories and music of their culture. Jazz in this country was a totally new concept.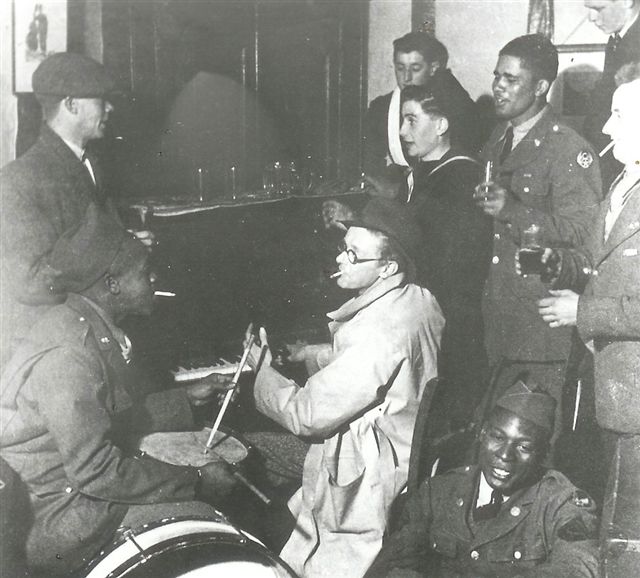 Cartoonist Carl Giles at the Tuddenham Fountain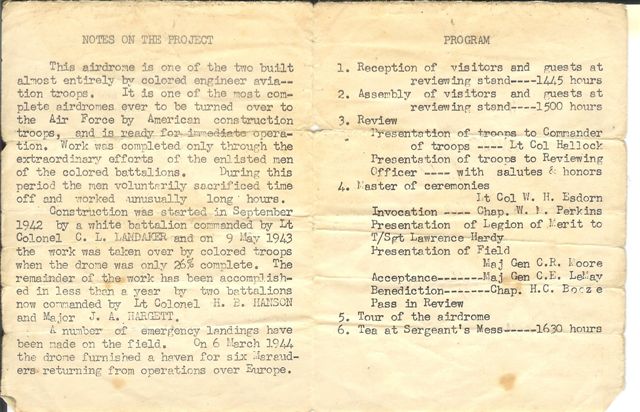 Debach handover programme
Originally, the heavyweight boxer "Joe Louis" was expected to be the guest of honour. However, at the last moment his aircraft was fog bound and he arrived several days later.
The 859th Engineer Aviation Battalion returned to Debach in August 1944 to carry out repairs to the perimeter track, staying until October.
In November 1944, the 827th returned to "re-cap" the perimeter track with 8 inches of concrete due to it breaking up again. They again returned in March 1945 to completely rebuild the runways, whilst the airmen flew from Little Walden (see "Other Stations" for further details).